I am building walls for the Siege of Mordax, a mega battle I am running at the forthcoming RockCon in Rockford, Il coming up October 23rd.
So far this is what I have accomplished for the walls.
First up this picture is the Styrofoam glued down to Plexiglass bases.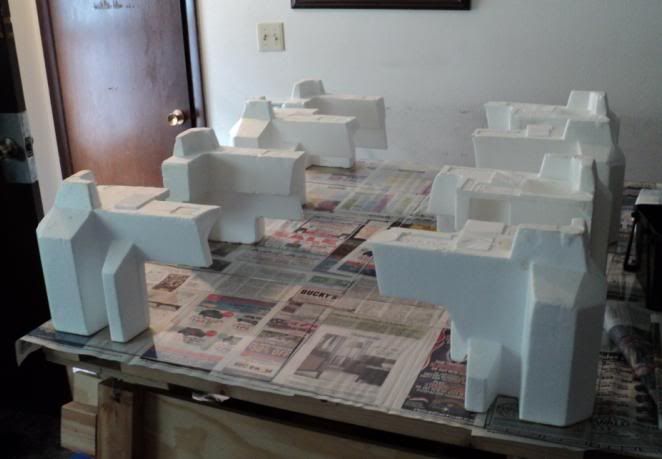 Next up is what I have completed as of last night.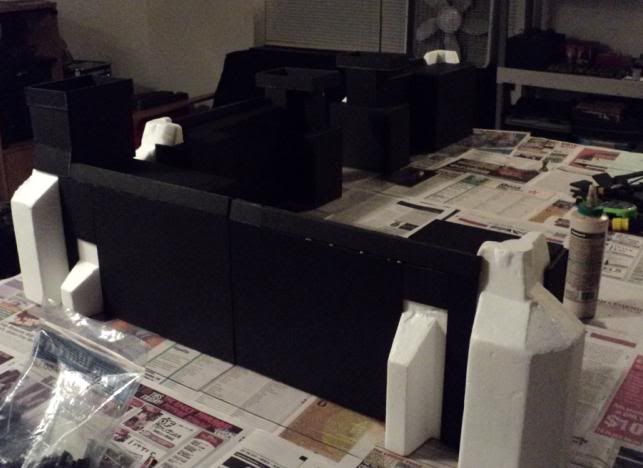 I will keep updating my progress as RockCon gets closer!!