So I was meaning to do an update last Thursday or Friday but I just didn't get my act together on time. I finished painting up these vehicles Friday afternoon.
So here is the first one, the Toad: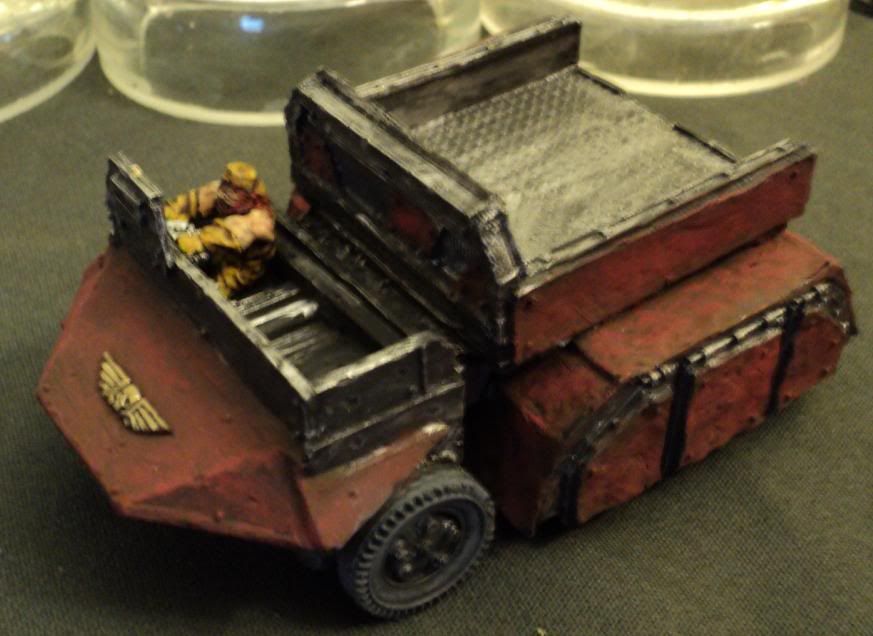 Here is the Armoured Toad:
The Hotrod: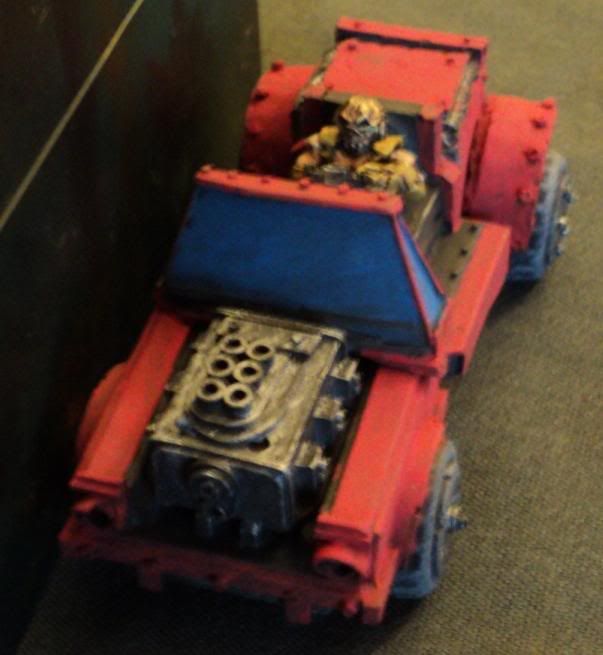 The Armoured Ground Car:
I love the drivers in these vehicles, the are so characterful! I have to admit, while these kits are pretty straight forward they are a pain to assemble, I needed to use a bunch of green stuff and some sprues glued to the bottom to keep them together.
They painted up really well and I think I did a decent job for not spending much time on them.
This past weekend i got to play through the final two Book of the Arbitrator Scenarios I made up. I had a great time and I love the rules for vehicles, the damage chart is hilarious! I will do a detailed battle report for both battles hopefully later today or maybe tomorrow.
laters.